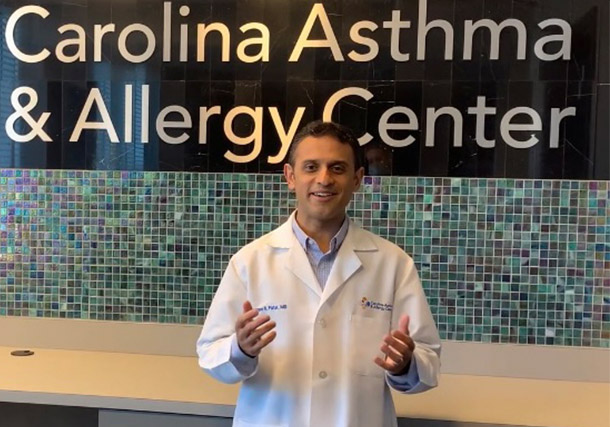 Spirometry: Breathing Tests in Charlotte
If you're seeking to assess or diagnose your lung function, spirometry may be the test you're looking for. At Carolina Asthma and Allergy Center, we specialize in comprehensive evaluation and treatment for asthma and allergies, including examinations like spirometry.
Spirometry is a breathing test which may be ordered by your allergist. It is a diagnostic tool or one that is used to assess your lung function once asthma is diagnosed. In addition to asthma, breathing tests are sometimes used to diagnose conditions like pulmonary fibrosis, emphysema, chronic bronchitis, and chronic obstructive pulmonary disease (COPD).
If you're interested in exploring how spirometry can be utilized to assist you, we encourage you to consult with our experienced allergists. Our dedicated team will assess your asthma, evaluate your symptoms, and provide breathing tests as needed.
Contact us today to schedule a consultation and discover how spirometry may be a valuable tool for managing your lung function issues in the future. Our team is here to guide you towards a healthier and more comfortable lifestyle that works for you.
---
Aluna
We are pleased to offer Aluna to qualifying patients with asthma and other chronic lung conditions. Aluna is a portable spirometry device that allows you to monitor your lung health at home.
How to Request an Appointment
Booking an appointment is hassle-free. You can simply reach out to our office by phone or complete the online appointment request form on our website. Our friendly and accommodating staff will collaborate with you to find a date and time that suits your schedule perfectly. 
During your scheduled appointment, our skilled allergists will conduct a comprehensive evaluation of your medical history and perform a thorough physical examination. If a breathing test is needed to assess your lung function or diagnose your condition, we will discuss spirometry as an option.
Take the important step toward understanding and effectively managing your asthma by contacting us today to request an appointment. Our dedicated team is committed to supporting you on your journey to a healthier and more comfortable life.
How Does Spirometry Work?
Spirometry is a breathing test which may be used as a diagnostic tool, or one that is used to assess your lung function once asthma is diagnosed as a baseline measurement of your breathing capacity. It can also be used to diagnose other conditions related to lung function. 
Your allergy nurse will hold a spirometer, a device that connects to a tube. Then you will be asked to breathe in as deep as possible. When the nurse says so, you'll release that breath, doing so with as much lung power as you can muster. At the end of your breath you will inhale quickly. You will need to keep your lips sealed on the tube to keep all air inside.
You may have to do the test three times to track consistency from one inhale/exhale to another. Your nurse will coach you so you can give it your best effort.
A spirometry test can be incredibly difficult for a patient with severely decreased lung function. Your doctor or allergist may request that you avoid using a rescue inhaler in the hours leading up to your spirometry appointment, but instruct you to bring it along for use as needed.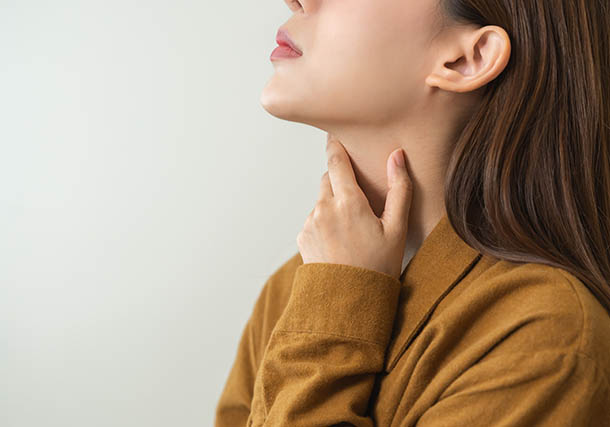 When Do I Need a Breathing Test?
A breathing test, such as spirometry, may be recommended if: 
Your allergist wants to determine your baseline lung function
You've started a new treatment or therapy
The effectiveness of your current medication needs to be monitored
Your allergist may call for a breathing test annually regardless of a change in symptoms or treatments.
Carolina Asthma & Allergy Center is the area's largest asthma and allergy practice that's made up entirely of board-certified physicians, certified in Allergy & Immunology. If you would like to learn more about the uses and benefits of spirometry, or other tests for your lung function, please make an appointment with one of our board-certified allergists to see what's right for you. This is your first step to leading a full life without worrying about your asthma! 
How much does spirometry cost?
The cost of spirometry can vary, especially when repeated annually, but is typically on the lower end. We always recommend checking with your insurance carrier to ensure the accurate cost.