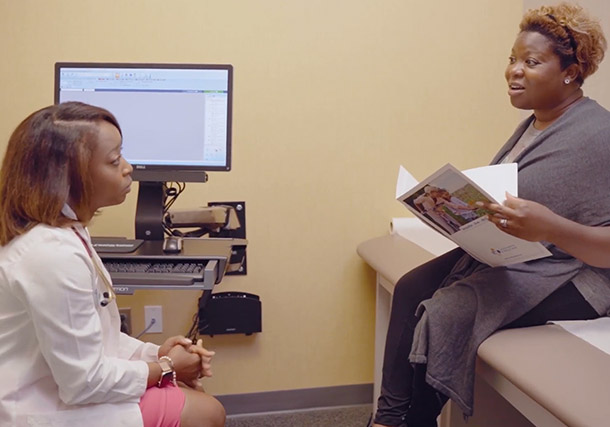 Dust Allergy Treatment in Charlotte
If you're seeking information about and treatment for dust allergies, Carolina Asthma and Allergy Center can provide the answers you've been looking for. We specialize in comprehensive evaluation and treatment for allergies, including the prevention and management of dust allergies through methods like allergy shots.
Dust mites are the culprit of dust allergies. Individuals who suffer from dust allergies are allergic to the body and waste of dust mites. If you think you may suffer from a dust mite allergy, contact our allergists for a physical exam and medical history evaluation. Our dedicated team will assess your allergies, evaluate your symptoms, and provide thorough management plans for your allergies.
Contact us today to schedule a consultation and discover the different ways you can effectively manage your allergies. Our team is here to guide you towards a healthier and more comfortable future.
How to Request an Appointment
Booking an appointment is hassle-free. You can simply reach out to our office by phone or complete the online appointment request form on our website. Our friendly and accommodating staff will collaborate with you to find a date and time that suits your schedule perfectly.
During your scheduled appointment, our skilled allergists will conduct a comprehensive evaluation of your medical history and perform a thorough physical examination. To accurately diagnose the presence of any allergies, we will customize a range of tests to address your specific needs.
Based on the results of your evaluation and tests, our experienced team will create a personalized treatment plan designed to effectively manage your allergy symptoms and prevent future allergic reactions.
Take the important step toward understanding and effectively managing your allergies by contacting us today to request an appointment. Our dedicated team is committed to supporting you on your journey to a more convenient lifestyle.
What Causes Dust Allergies?
Dust allergies are caused by dust mites, small organisms often found in a person's home. Dust mites are microscopic creatures that are smaller than one millimeter. Dust mites thrive in warm, humid conditions. While they may be present year-round, dust mites often die in humidity levels are low. A person who suffers from dust allergies may experience worsening symptoms after sweeping or vacuuming. This type of household cleaning can stir up dust particles making them easier to inhale.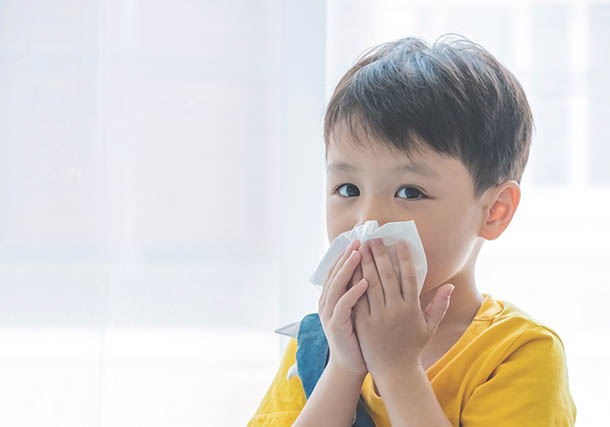 Signs & Symptoms of Dust Allergies
Dust mites cause inflammation of a person's nasal passage. You'll notice that you're reacting to dust in the air when you start to feel a faint itch in the nose or throat. This leads to an allergic reaction, which may result in the following symptoms:
Cough
Congestion
Postnasal drip
Sneezing
Swelling under the eyes
Itchy eyes
If you suspect that you have new or worsening dust allergies, contact our team today to schedule an appointment for an examination and discussion of treatment options.
How to Treat Dust Allergies
Over the counter medicine can be an effective way to manage dust mite allergies. Your allergist may also recommend allergy shots. You can keep dust mites at bay by making changes around your home. These changes include, but aren't limited to:
Remove carpeting
Keep pets out of bedrooms
Wash and change bed linens in hot water
Use dust-proof covers on pillows and mattresses
Wash rugs when possible in hot water
Managing dust allergies can be easy with the right combination of prevention and over-the-counter antihistamines to manage symptoms.
Carolina Asthma & Allergy Center is the area's largest asthma and allergy practice that's made up entirely of board-certified physicians, certified in Allergy & Immunology. If you would like to learn more about how to manage and treat your allergy symptoms, including the possibility of allergy shots, please make an appointment with one of our board-certified allergists. This is your first step to leading a full life without worrying about your allergies! 
How are dust allergies diagnosed?
Since the symptoms of dust allergies often are the same as pollen allergies, it's important to visit your doctor to find the culprit of your symptoms. Your allergist will likely conduct a physical exam and discuss your symptoms, followed by a skin or blood test.