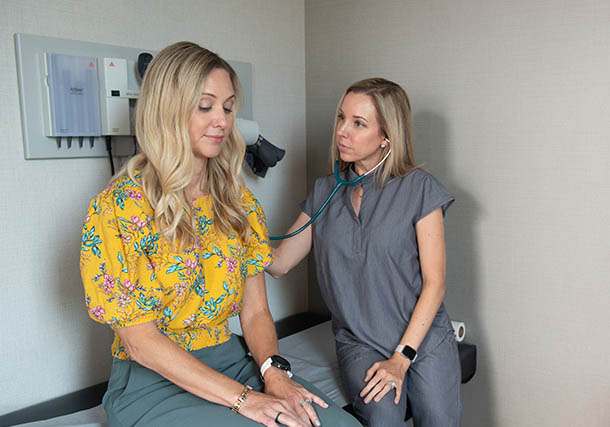 Exercise Challenges in Charlotte
If you're looking for a way to test your lung function during exercise, an exercise challenge might be the solution for you. At Carolina Asthma and Allergy Center, we offer exercise challenges as a method of examining the possibility that you have exercise-induced asthma.
If you're serious about completing an exercise challenge or considering alternative options to manage your lung function, we encourage you to speak with one of our experienced specialists. Our team will evaluate your symptoms and provide a comprehensive assessment of the available treatment options.
Take control of your lifestyle and experience long-term relief from breathing difficulties. Contact us today to schedule a consultation and find out if this examination is right for you. 
How to Request an Appointment
If you suspect you have exercise-induced asthma or other lung function issues, the Carolina Asthma & Allergy Center offers comprehensive evaluation and treatment. Our team of board-certified specialists and experienced healthcare professionals is here to assist you. 
To schedule an appointment, simply give our office a call or fill out the online appointment request form on our website. Our friendly staff will collaborate with you to find a convenient date and time for your visit.
During your appointment, our specialists will conduct a thorough assessment of your medical history and perform a comprehensive physical examination. We may then decide if an exercise challenge is appropriate for further testing.
Following the evaluation and test results, our experienced team will develop a personalized treatment plan based on what's right for you, to effectively manage your asthma and prevent future lung function issues. Contact us today to request an appointment and take the first step towards understanding and managing your asthma effectively.
What is an Exercise Challenge?
An exercise challenge is classified as a type of bronchoprovocation. This is a way to challenge your lung function during exercise. People with normal lung function at rest who develop airway constriction during or after exercise may have exercise-induced asthma.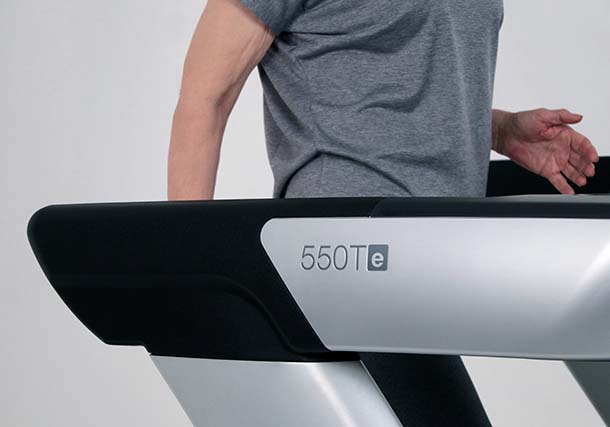 How Does an Exercise Challenge Work?
The process of an exercise challenge is simple, by alternating tests and exercises to measure lung function. Your exercise challenge may look something like this:
A spirometry study is done to get baseline lung function
You then exercise on a treadmill with increasing intensity
Repeat spirometry measurements to catch any changes in your lung function
Repeat spirometry measurements when you cease exercise
A nurse will be with you the whole time to monitor your tolerance to the test and start any treatment if you develop problems.
When Do I Need an Exercise Challenge?
Your allergist may call for an exercise challenge if:
Your allergist suspects you have exercise-induced asthma
Your asthma is already diagnosed but you find you cannot engage in physical activity without shortness of breath and other symptoms
An exercise challenge can help determine if your lung function issues are exercise related, or something else. 
What Can I Expect Before and After an Exercise Challenge?
Dress for the exercise challenge the way you would if you were going to the gym or doing any other exercise. Wear fitness clothing and running shoes or other athletic shoes.
You may have to temporarily cease some medications, especially those that alter airway flow, a few days or hours ahead of your test. Ask your allergist or the exercise challenge nurse before quitting any medications.
It's also recommended that you not exercise that day. Even though the exercises done during the challenge aren't very intensive, prior exercise can alter test results. You will typically exercise on the bike or treadmill for four or six minutes at a time. Lastly, eat light. 
If you're interested in getting more information about exercise challenges or other lung function tests and treatments, contact us. We're available to answer any questions you have or help you schedule an appointment to get started. 
Are there any side effects to an exercise challenge?
You may find it hard to breathe for a few minutes after the exercise challenge. If you already have a prescribed inhaler or other asthma treatment, you may want to bring this with you. Please do not use an inhaler unless instructed by the nurse.  We have medication in our office if it is needed. The goal is never to cause serious ill effects for the person being tested.