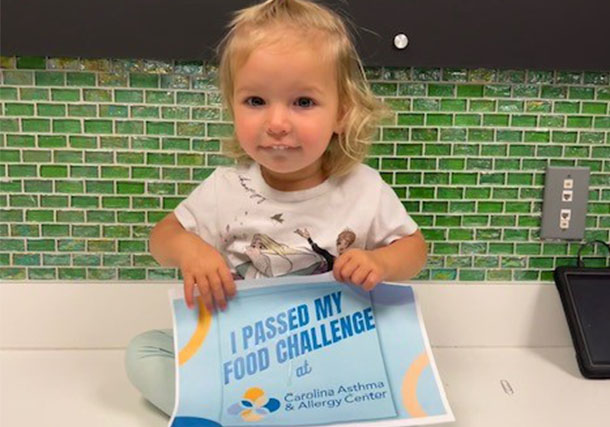 Food Challenge Testing in Charlotte
At Carolina Asthma & Allergy Center, we offer various types of food allergy testing around Charlotte to determine what's causing your allergic reactions. Our team of Board-Certified physicians allergists, and dietitians is here to give you the best care possible, and help you return to a sense of normalcy. Whether you're having significant reactions or frustrating sensitivities, we're here to help. We will guide you through the food challenge process, explain the results, and work with you to develop a personalized management plan that is both effective and convenient. 
How to Request a Food Challenge Appointment
At Carolina Asthma and Allergy Center, we provide comprehensive evaluation and treatment for allergies, including food allergy testing. If you suspect you may have a food allergy or have experienced symptoms after exposure to certain foods, our team of board-certified allergists and experienced healthcare professionals can help.
To schedule a food challenge to test your allergies, you can call our office or fill out the online appointment request form on our website. Our friendly staff will work with you to find a convenient date and time for your visit.
Based on the evaluation results, our team will develop a personalized treatment plan to effectively manage your food allergy symptoms and prevent future allergic reactions. Our goal is to provide you with the highest quality care and support in addressing your allergies, helping you lead a healthier and more comfortable life.
Because there is a substantial waiting list for food challenges, please take care in scheduling the food challenge appointment and inform the office as soon as possible if you need to reschedule. 
What is a Food Challenge?
A food challenge is a type of food allergy test conducted by an allergist. It is considered the "gold standard" of food tests and a highly-effective way of examining what foods an individual is allergic to. This test is also commonly known as an oral food challenge (OFC) or feeding test. You can receive a food challenge test as a child or adult. During the food challenge, you can only be tested for one food at a time.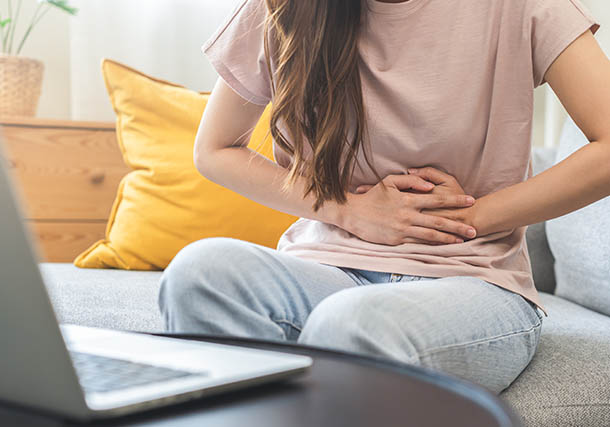 How Does a Food Challenge Work?
Food allergy testing is a process that helps identify the specific triggers causing your allergic reactions. Simply put, allergies occur when the immune system overreacts to certain substances, like peanuts or shellfish.
During a food challenge test, a patient will be gradually introduced to a specific food in increasing larger amounts to test their tolerance. As the more and more of the food is introduced to your system, the allergist will monitor to see if a patient reacts. If symptoms of a reaction start, treatment will begin immediately and the food challenge will stop.
Since this test has the potential to cause a serious allergic reaction or life-threatening anaphylaxis, the test should only be done under medical supervision. During the test, the patient is closely monitored for any negative reaction to the food.
Through this process, our doctors can determine which foods are responsible for triggering your allergic reactions. With this information, we collaborate with you to create a personalized management plan that will allow you to preserve your lifestyle. 
How Do You Know if You Need a Food Challenge?
If you experience recurring or persistent symptoms that could be caused by certain foods, no matter your age, it may be beneficial to undergo a food allergy test.
A food challenge in particular can be extremely useful for young children who have the symptoms of an allergy (such as rhinitis, hives or flushing) at a young age but don't know the trigger. It can also be conducted on older children or adults who have lived most of their lives with an allergy but want to know if they've outgrown it.
If you are unsure whether you need an allergy test, it is recommended that you consult with a healthcare professional, such as a board-certified allergist or an immunologist. By identifying your specific allergens, you can develop a personalized management plan to reduce your exposure to certain ingredients and effectively manage your food allergies. 
What Should You Expect Before and After a Food Challenge?
Before you or your child are expected to go to the allergy clinic for a food challenge, speak with your allergist to see if there's anything you can or cannot do before the appointment. On most occasions, your allergist will request that the patient does not take any antihistamines (allergy medications) for three to five days prior to the food challenge.
During the test, the patient must be in 100% good health. Since the test takes approximately three to six hours, it's a good idea to bring something to do, like a coloring book or electronic device. You can expect a high level of supervision during the exam in a friendly and safe environment. If you or your child do not experience symptoms, you can expect to be monitored for one hour.
If the patient has a reaction during the test, it will be treated promptly and in accordance with the severity. For example, a mild reaction may be treated with antihistamines, while a more severe reaction would require an epinephrine auto-injector and observance for multiple hours, or possibly a transfer to an emergency room.
To prepare for a food challenge, you should:
Ensure you're feeling well on the day of the food challenge
Avoid eating anything for at least 4 hours leading up to the appointment, except for small children who may have a light meal 2 hours before
Stop all antihistamines five days before the challenge – other medications may be discontinued per your doctor's instructions
Continue all asthma steroid preventative inhalers and nasal steroid sprays
Avoid using an inhaler with salmeterol or formoterol in it 8 hours before the challenge
Avoid using a rescue inhaler (albuterol, xopenex) preventively (eg, before exercise to prevent symptoms) eight hours before the challenge
Never avoid treating allergy or asthma with rescue medications because a food challenge is approaching. If you/your child needs to use a rescue inhaler, an antihistamine, or even epinephrine, please use the medicine and then call the office to discuss the symptoms in case the challenge should be postponed. If you have a question about a specific medication, please contact the office.
As you get ready for your food challenge on the day, you should bring:
At least 2 different servings of the food to be challenged, or other specifications for the food as directed by our team
Your/your child's epinephrine autoinjector twin pack to the visit
Something to entertain yourself/your child during the visit
If you are preparing a young child for a food challenge, you should:
Explain the procedure to them without overwhelming them
Tell your child that he or she will have an OFC to see whether he or she is allergic to the food
Tell him or her that the food will be eaten at the doctor's office and doctors and nurses will be at the challenge to keep them safe
Emphasize that your child can bring games and fun activities to the challenge
Bring several forms of the food, if your child is a picky eater (eg, cow's milk and cow's milk yogurt)
Bring anything that may make it easier for your child to eat a new food (favorite plates, cups, spoons, prizes, etc)
A food challenge can be a stressful experience, but our team will be there every step of the way, from the administration of the test to treating any symptoms that arise and creating a management plan moving forward.
At Carolina Asthma & Allergy Center, we're here to help you gain valuable insights into your food allergies and take proactive steps towards managing them effectively. Contact one of our Charlotte area locations today to schedule your food challenge appointment and embark on your journey to better health. 
Are there any side effects to a food challenge?
Since a food challenge is conducted to test an allergy, a patient may experience flushing, itching or hives or other signs of an allergic reaction.  While most allergic reactions are mild, a severe reaction may occur.