Physicians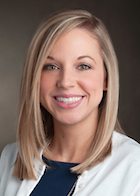 S. Nicole Chadha, MD
Patients Treated:
Children and adults
Locations:
Rock Hill, Monroe, Ballantyne
Board Certifications:
American Board of Allergy and Immunology, American Board of Pediatrics
Dr. Nicole Chadha received her B.A. in psychology from the University of Kansas, then returned to her southern roots in Georgia to pursue her career in medicine. She graduated with her medical degree from the Medical College of Georgia in Augusta, GA. She subsequently completed her pediatric residency at Palmetto Health Richland Children's Hospital associated with the University of South Carolina and fellowship in Allergy/Immunology at Vanderbilt University.
Upon completion of her fellowship, Dr. Chadha remained on faculty at Vanderbilt as an Assistant Professor within the Division of Pediatric Allergy, Immunology, and Pulmonary Medicine.   Dr. Chadha is board certified in Pediatrics and Allergy and Immunology. She is a member of the American Academy of Allergy, Asthma, and Immunology, and the American College of Asthma Allergy and Immunology.
Dr. Chadha chose to specialize in Allergy in particular because she enjoys studying the intricacies of the immune system and likes that the specialty allows her to treat both children and adults. The chronic nature of allergic disease affords her the opportunity to build lasting relationships with her patients. She finds great reward in providing care and education that results in an improved quality of life for her patients. Dr. Chadha has many interests in a variety of allergic and immunologic conditions, including food allergy, asthma, urticaria, allergic rhinitis, primary immunodeficiency and eosinophilic esophagitis. She has contributed to research on eosinophilic esophagitis in children and has presented her work both locally and nationally.
Dr. Chadha lives in Charlotte with her husband, Ashley, a pediatric pulmonologist, young son, and 2 dogs. In her free time, she enjoys traveling, reading, cooking, interior design, volunteering and taking part in community events.
<a title="Publications by Nicole Chadha, M.D." href="http://www.carolinaasthma.com/publications-nicole-chadha-m-d/">Click here</a> to read Dr. Chadha's recent published articles.
Fellowships:

Vanderbilt University, Allergy/Immunology
Residency:

University of South Carolina, Palmetto Health Richland Children's Hospital
Medical School:

Medical College of Georgia
College:

University of Kansas, B.A., Psychology