About Us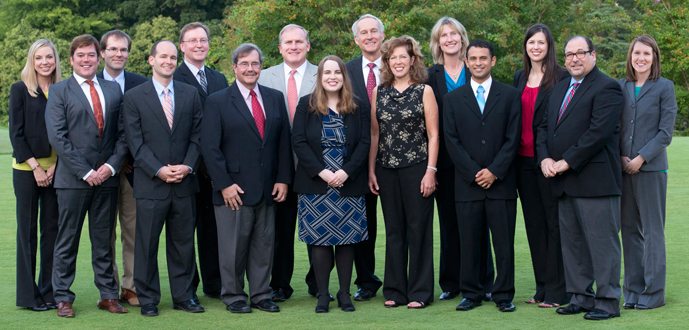 Serving the Charlotte area since 1952, Carolina Asthma & Allergy Center is the area's largest asthma and allergy practice made up entirely of board-certified physicians. We deliver patient-focused care to all ages. We are committed to educating the patient and caregiver, improving quality of life, and maintaining our own high standard of expertise and care. Areas of specialty include food allergy, drug allergy, venom allergy, and asthma. Carolina Asthma & Allergy Center helps patients Breathe, Live and ultimately Thrive by effectively treating and often curing allergy and asthma challenges.
What does it mean to be a Board-Certified Allergist?

Certification by the American Board of Allergy and Immunology (ABAI) provides assurance and confidence that an Allergist/Immunologist has successfully completed an accredited educational program and evaluation process, including a secure, proctored examination.
Only those physicians who have completed a residency in Internal Medicine and/or Pediatrics plus a 2-3 year fellowship in Allergy/Immunology are entitled to take the ABAI certification examination..
ABAI certification assures that the physician possesses the knowledge, skills, and experience necessary to provide the highest quality of patient care in allergy and immunology. The ABAI believes that all allergists/ immunologists should have a fundamental knowledge of the biological science basic to this discipline, and the ABAI is responsible for the establishment and maintenance of the standards of knowledge required for certification.
All Carolina Asthma & Allergy Center physicians are board certified in Allergy and Immunology which equips us with the necessary tools to provide the best possible care for you and your family. Additionally, our physicians are certified in Internal Medicine and/or Pediatrics.